Willow Smith is back with her new dance track "21st Century Girl." And now, a snippet has been released, plus more pics on the set of her brand new video for the track. Peep the whole Smith clan taking over...pretty much everything:
10-year-old Willow and co. continued her video shoot yesterday in Cali. Brother Jaden was there, learning how to operate behind the camera, and mom and dad cuddling up to stay warm, and her and Jaden's former co-star Jackie Chan making a cameo: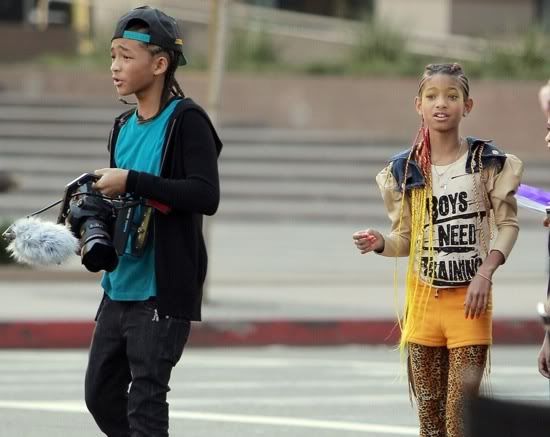 Jaden worked it out with the camera on his little sister's set.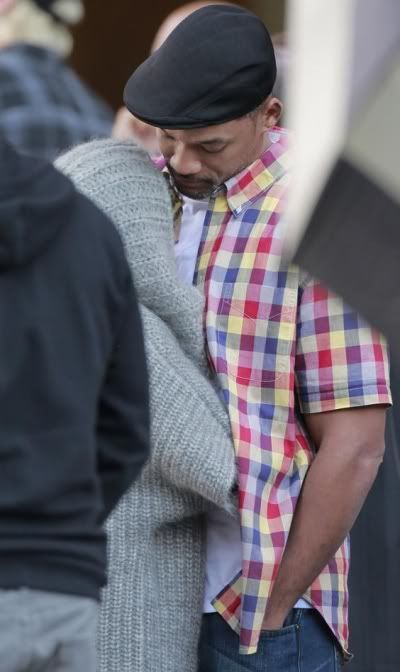 And Will and Jada were the cutesy doting parents sharing cuddles and kisses on set.
Will is heading back to a set soon himself. He's starring in the upcoming
Robin Hood
movie
.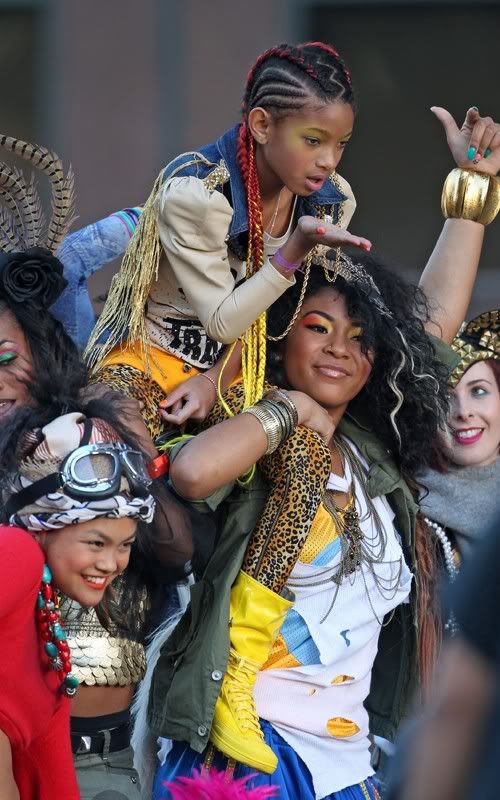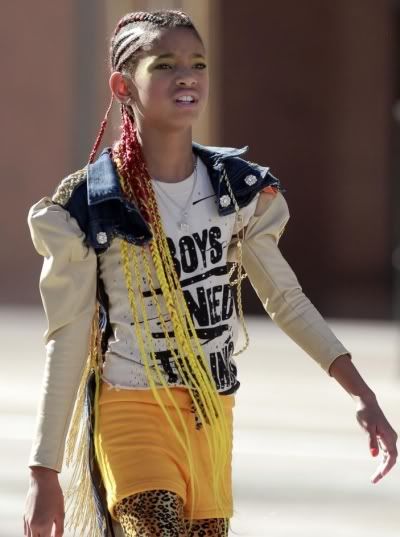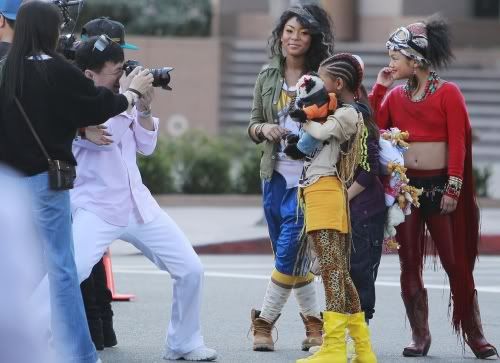 Willow donned her eclectic prints and colors she loves with cheetah tights and bright yellow shorts and matching rubber boots and a "Boys Need Training" long sleeved top. She topped it all off with yellow and red braids woven in her hair.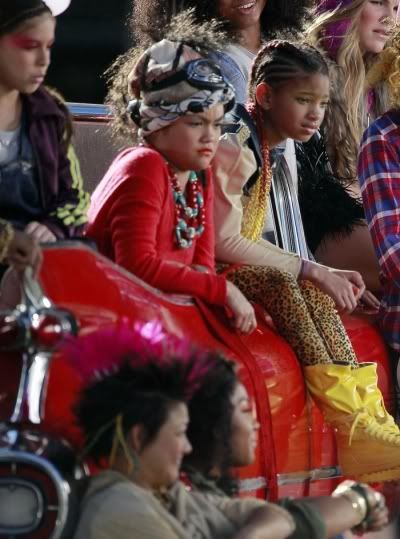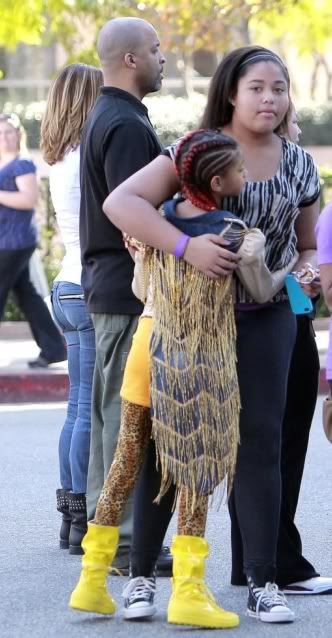 Get it Willow!
Here is the snippet:
Your thoughts?